DISCLAIMER: CoC (Continuum of Care) is an alternative term for LTSS (Long Term Services and Support). Please note that not all instances of LTSS have been transitioned to the new designation.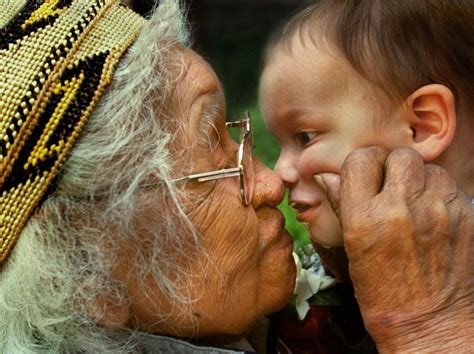 There are over 500 American Indian and Alaskan Native tribes in the United States today. Each have different customs and traditions – but most have one in common: Respect for our Elders. They have tribal knowledge of the culture, customs, traditions and the history of the tribe. When we talk about Continuum of Care (CoC) services, we are talking about social services, mental health, transportation, congregate meals, assisted living, chore services, legal services and many other services that help to keep our elders in the place they feel most comfortable: At Home and in their communities! But, the question is how is this paid for or going to be paid for? Medicaid, Medicare, Indian Health Service, the Bureau of Indian Affairs, Older Americans Act Title III, VI or VII are some examples where these sources of funding can be used.
CoC programs in Indian Country must include expanded home and community-based services that blend into long-term care to allow elders to live in tribal communities throughout their lives. Maintaining elders in tribal communities allows for community and personal care that continues their cultural and historical roles.
Tribal CoC programs often use multiple revenue sources, because having a variety of funders in the "payer mix" can help programs be more sustainable. Listed below are common CoC payers: Medicaid, Medicare, Indian Health Service (IHS), private insurance, private pay, tribal support, and grants.
Seventy percent of people over age 65 will need some type of long-term care during their lifetimes. Generally, health insurance does not cover those expenses, nor does Medicare. Medicaid may provide some coverage but only for lower-income Americans.
Indian Health Services
Because of the Indian Health Care Improvement Act reauthorization made permanent in 2010, tribes can now include LTSS in their self-governance agreements with IHS.  LTSS is now explicitly identified as an allowable expense for IHS funding.
Tribal facilities can use existing IHS funds to cover positions and services not reimbursable from other funders.
Positions like community health representatives or visiting nurses can assist with non-reimbursable LTSS care.
LTSS services not covered by a state's waiver program, Medicaid, or Medicare can be supported with IHS funds.
Overhead and indirect costs are included in your tribe's contract/compact with IHS, unlike other revenue sources that only finance direct care.
Although authorized, there are no funds mandated to add LTSS to allowable IHS services, so LTSS resources must come from existing P.L 93-638 contract/compact funding.
For more information on the Health Care Improvement Act go to:  https://www.ihs.gov/aca/
Tribal Support
For the tribe to support CoC financially, it must be a priority of tribal leadership. A change in administrations could change leadership priorities. Unless written into a funding agreement, levels of tribal funding could vary over the years.  Tribal support allows for fewer restrictions on what CoC funds can be used for allowing tribal communities to have more control over their own long-term care programs.
Getting tribal leadership to support your program as a priority could mean spending time and effort educating the community and advocating for funding.  Often, tribes need to go through several processes to change the tribal code and/or budget to allow for CoC funding.
Tribal Cost/Resource Sharing
It is understandable that tribal resources are limited in most cases and this requires tribes the be innovative and creative in identifying existing tribal resources. Moreover, this will require extensive coordination and commitment to breaking down programmatic silos. For example, utilizing Community Health Representative's (CHR's), Social Services, Law Enforcement, Schools, Behavioral Health Services, Senior Center, Clinic, etc.
Medicare
Designed to meet the needs of people aged 65 and older and adults with certain permanent disabilities or medical conditions may qualify for coverage at a younger age.
Medicare Part A is hospital insurance that covers part of a hospital bill for inpatient hospital care, hospice care and limited time in a skilled nursing home facility. Deductibles, coinsurance and copayments will generally need to be paid even if Medicare covers the service. Medicare does not pay for homemaker services but does pay for home health services for a limited time.
Medicare will pay for services once the following conditions are met:
You had a recent prior hospital stay of at least three days.
You are admitted to a Medicare-certified nursing facility within 30 days of your prior hospital stay (not all hospitals are Medicare-certified).
You need skilled care such as physical therapy or skilled nursing services.
If you meet ALL of these conditions, Medicare will pay 100% of your costs for the first 20 days. For days 21-100, you pay your own expenses up to $170.50 per day and Medicare pays any balance. After 100 days, you are fully responsible for the entire cost of your care for each day you remain in a skilled nursing facility.
Medicaid
Medicaid is a joint federal and state public assistance program for financing health care for low-income people. It pays for health care services for those with low incomes or very high medical bills compared to income and assets.  Medicaid is the primary payer across the nation for long-term care services. Eligibility is usually based on income and personal financial resources. So, to qualify for Medicaid you may have to spend down your assets. It's important to know that Medicaid benefits may vary by state.
VA Home Health Services & Hospice Care
The VA is one of two federal payers of long-term care services, the other being Medicaid.  Since the 1960s, the VA has been authorized to provide nursing home care to eligible veterans in various settings, including the VA facilities, private nursing facilities contracted by the VA, and state veterans homes.
The Veterans Aid and Attendance Pension Benefit provides up to $1,881 per month to a veteran, $1,209 to a surviving spouse or $2,230 to a couple.  The money, which is tax free, can be used for in home care, board and care, an assisted living community or a private-pay nursing home.
VA-Home Health Services and Hospice Care
VA provides supportive medical services to help chronically ill or disabled eligible Veterans of any age remain in their home. These services are referred to as home health care and are considered extended care services prescribed by and under the direction of a VA physician.
VA provides several types of home health care including:
Skilled home health care
Home health aide services
Homemaker services
Palliative care
Remote monitoring care
Respite care
Hospice care
Veterans can receive more than one type of service at a time. For more information, Veterans should contact their primary VA medical facility or visit the Geriatrics and Extended Care website.  To find a VA location in your state:  https://www.va.gov/directory/guide/allstate.asp
OR
https://www.va.gov/directory/guide/home.asp
Long-Term Care Insurance & Private Health Insurance
Long Term Care Insurance covers many costs of nursing home, assisted living or in-home care that are not covered by Medicare.  Premiums for Long Term Care Policies average $2,700 a year.  That cost is out of reach for many people.
Private health insurance is often provided by employers or purchased through the Health Insurance Marketplace, and usually covers long-term care that is medically necessary for up to 100 days.
Private Pay
Many people pay for their own long-term care. About half of all U.S. nursing home patients pay the costs of long-term care out of their own savings.
Sources:
Find a VA facility by State – Click here