Healthy eating in the modern world is not always easy. Fast food and prepackaged foods offer inexpensive and easy alternatives to healthier foods or cooking from scratch. Even in remote locations, you can find snacks like burgers, chips, candies and sodas.
However, these kinds of foods can be harmful to our health in the long run. Diet and nutrition play a crucial role in our overall health. Below are some traditional, Native cookbooks and Indigenous recipes you can follow. 
Cooking Healthier with FDPIR Foods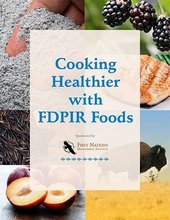 A cookbook of recipes that use foods and ingredients included in the FDPIR (Food Distribution Program on Indian Reservations) package. The recipes provide a healthier alternative for those who want and need to eat wholesome, nutritious and delectable meals.
Oneida Traditional & Healthy Foods for Our Community Cookbook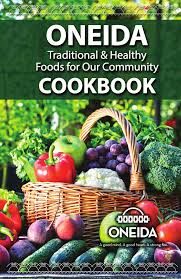 The FDPIR (Food Distribution Program on Indian Reservations) Participant Nutritional Education Project and this cookbook specifically, was a collaboration between the First Nations Development Institute and the Oneida Community Integrated Food System Members. The project was designed to address the nutritional health issues on the Oneida Reservation by increasing consumption of local fruits and vegetables by the Oneida community while also increasing the number of meals prepared at home.
Nizhónígo Iiná Recipe Book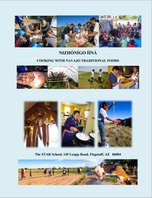 This cookbook is intended to support young students' recipes that can be used for personal home meal plans. The standardized recipes at the end of this book can be used for public food-service facilities. Through Nizhónígo Iiná we are reviving the Navajo ways of utilizing healthy traditional foods and using the freshest and most nutritious, locally grown conventional foods.
Cooking Healthier with FDPIR Foods