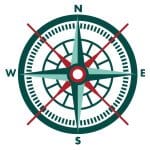 Intro to Evaluation
As you have developed your LTSS program, you have probably thought of questions you would like to answer about the program—questions about patients, costs, community needs, and many other topics.
Evaluation is the process of answering those questions. To track your progress toward meeting your goals (defined in Step 2 of the LTSS Roadmap) and make sure your program is successful, you should evaluate your program regularly. You can start planning for evaluation early on.
What is Evaluation?
Program evaluation helps you see the successes of your program, keep the program on track, and find areas that need to be improved or changed. Evaluation looks at how well a program is working and why by measuring:
Goals

 — What is the purpose of your program? What did you intend to change by creating the program, and why do those changes matter? Goals can be difficult to measure, but you can get a good idea of whether you have met your goal by seeing whether you have met the objectives you set during Step 2 of the LTSS Roadmap. You can also look at actions, inputs, and results to learn more about whether you accomplished your goals.

Examples: the activities you planned have been completed within the timeframe that you planned for; the results of your activities match what you expected

Actions

 — What did people in your project do?

Examples: See patients, give services, plan tasks, or teach others

Inputs

 — What resources were put into your project?

Examples: Time, money, equipment, partnerships

Results

 — What happened because of your program's inputs and actions?

Examples: Patients received care, more people became enrolled in Medicaid, patients had fewer hospital readmissions
Program evaluation is a structured way of gathering information about your program. It is the way you can learn what is working well and what needs improvement. Evaluation also helps you understand why certain parts of your program are working or not working.
Ongoing evaluation that involves program staff, community members, and other stakeholders will help you develop a strong, successful program and show you how to make improvements along the way.
Evaluation in Tribal Communities
When community members are part of program evaluation efforts, they are more likely to trust the process and the results. Involving the community also ensures that your evaluation collects information that the community will value and can use. Your community can help you figure out:
What kinds of question to ask

Which questions are the most important

How to plan an effective evaluation

How to gather information

How to interpret and share the information you find
Indigenous ways of knowing, such as sharing data through storytelling and focusing on strengths instead of problems, often work well for evaluations done by tribal communities. Tribal leaders and elders should be involved. If you hire an evaluation expert to help, talk to the consultant to make sure he or she will include your community in the process and honor your community practices and values.
Evaluation Resources
The following resources within the LTSS Roadmap will assist you in planning how to do your evaluation
See Step 1 of the planning roadmap for help identifying who your stakeholders are and who should be involved in the evaluation.

Learn more about program evaluation, including steps for conducting an evaluation.
Expert Assistance
Tribes have the knowledge and skills to perform their own evaluations. The process of evaluation simply means asking the questions that you and your program's stakeholders are already thinking about and gathering answers in an organized way. This usually includes questions like:
How is our program doing?

What is working well?

What can be improved? How can it be improved?

How many people has our program served?

Does the community need more services beyond what we offer?
Some tribes choose to get evaluation help from an expert researcher. Working with a researcher can help ensure accurate, reliable results. If your program could benefit from expert assistance, think about working with:
Researchers within your organization or tribe
A tribal college or university or a nearby community college