DISCLAIMER: CoC (Continuum of Care) is an alternative term for LTSS (Long Term Services and Support). Please note that not all instances of LTSS have been transitioned to the new designation.
Who Pays For CoC Services?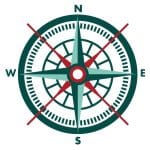 Continuum of Care (CoC), encompasses the broad range of paid and unpaid medical and personal care assistance that people may need such as nursing homes, assisted living facilities, adult day care centers, homemaker services, intermediate care facilities for individuals with intellectual disabilities and habilitative care for a period of weeks, months or years.
In addition to funding from Medicaid and Medicare, Medicaid being the dominant payor, CoC programs are financed by a range of other small programs, including Title III of the Older Americans Act, Title 20 of the Social Security Act, state programs for HCBS (State Medicaid Waiver Programs), and the Department of Veterans Affairs.
Tribes have told the Administration for Community Living/Administration on Aging (ACL/AoA). that CoC in Indian Country must include expanded home and community-based services that blend into long term care to allow elders to live in tribal communities throughout their lives. Maintaining elders in tribal communities allows for community and personal care that can continue their cultural and historical roles.
70% of people over age 65 will need some type of long-term care during their lifetimes. Generally, health insurance does not cover those expenses, nor does Medicare. Medicaid may provide some coverage but only for lower-income Americans.
Medicaid
Medicaid, the primary funder for LTSS services, is a joint federal and state program that helps with medical costs for some people who have limited income and resources. It also covers things that are not usually covered by Medicare, like personal care services. Learn more about Medicaid.
Something to consider: Most Medicaid billing is done electronically. Does your tribal facility have the capacity to perform electronic billing and collections?
Benefits
Funding is based on eligibility and services, not budget limits.

States can get 100% federal reimbursement (100% FMAP) for Medicaid services provided through tribal health facilities. This gives tribes an advantage in negotiating with states and allows tribal providers to care for patients who would otherwise be in the mainstream LTSS system. 

Medicaid funding includes home- and community-based services like PACE and MFP
Challenges
Non-Indians served at tribal facilities could be reimbursed at the state's usual FMAP, meaning the state would have to reimburse a portion of the cost.

State Medicaid plans may not reimburse all of the services you provide or intend to provide. Compare the services your program offers against the services Medicaid will cover. If your program offers a service needed by your community that is not covered by Medicaid, you will need to plan other ways to cover that service.
Medicaid Waivers
What: Waivers are menus of state-defined services that commonly support home- and community-based services. These services support patients living in their own homes, in relatives' homes, or other places in the community. Waivers vary widely by state.
Who: Individuals who receive waiver services must meet medical, financial, or geographical qualifications (such as living in a certain county).
Eligibility: Waivers can be very broad or very narrow. Eligibility is sometimes more generous than Medicaid eligibility: In some states, residents can keep their home and a higher amount of assets. Some waivers also protect the assets of the "well spouse"—the spouse who does not need CoC services.
Medicare
Medicare is the federal health insurance program for people who are 65 or older and certain younger people with disabilities or specific diseases. Learn more about Medicare.
Something to consider: Like Medicaid, most Medicare billing is done electronically. Does your tribal facility have the capacity to perform electronic billing and collections?
Pros
Provides up to 100 days of long-term care in a skilled nursing facility, hospice care, or some home healthcare.

Reliable revenue source for transitional care, which is needed as a patient is moved from a care facility back to his or her community (or from the community to a facility).
Cons
Only supports care for patients over 65 or those with disabilities, end-stage renal disease, or amyotrophic lateral sclerosis, so not all patients will qualify.

Unskilled (custodial) care, like daily living support or transportation, is not covered.

Skilled nursing or home healthcare is only covered on a limited basis, not for long-term needs.

Medicare certification is often difficult to get.
Indian Health Services
Indian Health Service
Because of the Indian Health Care Improvement Act reauthorization, tribes can now include LTSS in their self-governance agreements with IHS.
Pros
LTSS is now explicitly identified as an allowable expense for IHS funding.

Tribal facilities can use existing IHS funds to cover positions and services not reimbursable from other funders.

Positions like community health representatives or visiting nurses can assist with non-reimbursable LTSS care.

LTSS services not covered by a state's waiver program, Medicaid, or Medicare can be supported with IHS funds.

Overhead and indirect costs are included in your tribe's contract/compact with IHS, unlike other revenue sources that only finance direct care.
Cons
Although authorized, there are no funds mandated to add LTSS to allowable IHS services, so LTSS resources must come from existing contract/compact funding.
Policy Background
Policy Background
The Indian Health Care Improvement Act (IHCIA) was permanently reauthorized as part of the healthcare reform law in 2010. IHCIA now defines LTSS as a service that can be covered by IHS, which means tribes can include LTSS in their self-governance agreements with IHS.
This change simplifies the process of including LTSS in your tribe's IHS contract/compact. Previously, including LTSS services in a contract or compact had to be negotiated with IHS by the tribe.

For a state to receive 100% FMAP for LTSS provided by tribal health programs, LTSS must be explicitly added to a tribe's IHS funding agreement.

When a state receives 100% FMAP for LTSS provided by the tribal health program, it can help the tribe in negotiating an enhanced reimbursement rate from the state.

Unfortunately, no additional funds were allocated to IHS to expand LTSS in Indian Country. Adding LTSS to allowable IHS services was an unfunded mandate.
Long Term Care Insurance & Private Health Insurance
Long-Term Care Insurance and Private Health Insurance
Long-term care insurance is a relatively new type of insurance that specifically covers LTSS. What it covers and what it costs may change over time, especially as healthcare reform is implemented.
Private health insurance is often provided by employers or purchased through the Health Insurance Marketplace, and usually covers long-term care that is medically necessary for up to 100 days. Visit the Health Insurance Marketplace to learn more about private health insurance plans that cover some long-term care services.
Pros
Long-term care insurance is specially designed to support people with long-term needs.

Recent trends in federal policies, including those related to health insurance, promote home- and community-based models instead of focusing only on facility-based care.

Private health insurance often covers some long-term care, although the coverage is limited.
Cons
American Indian and Alaska Native populations report lower percentages for private insurance, so this might not be a reliable funding source.

Covered services vary widely by plan.

Long-term care insurance can be quite costly, so tribal members may not choose to purchase it.

Long-term care insurance gets more expensive the older you are when you buy it, so current LTSS patients are less likely to have it.
Private Pay
Private Pay
Many people pay for their own long-term care. About half of all U.S. nursing home patients pay the costs of long-term care out of their own savings.
Pros
Paying privately for HCBS can help people stay longer in their homes.

If a person's savings run out, he or she may then be able to qualify for Medicaid.

There are many options for paying privately, such as reverse mortgages, which allow homeowners to receive money against the value of their homes without selling them.
Cons
Those who have money saved may spend most or all of it on long-term care before they are eligible for Medicaid or other assistance.

Many people who need care may not have enough money to pay privately at all.
Tribal Support
Tribal Support
For the tribe to support CoC services financially, it must be a priority of tribal leadership. A change in administrations could change leadership priorities. Unless written into a funding agreement, levels of tribal funding could vary over the years.
Pros
Tribal support allows for fewer restrictions on what LTSS funds can be used for.

Tribal support empowers tribal communities to have more control over their own long-term care programs.
Cons
Getting tribal leadership to support your program as a priority could mean spending much time and effort educating the community and advocating for funding.  

Often, tribes need to go through processes to change the tribal code and/or budget to allow for CoC services funding.
Grants
Grants
Pros
Grants are good for creating a new project or starting a program.
Cons
Grant funds only provide money for a limited amount of time. Grants may also require that the use of funds be limited to a specific set of activities.

Priorities of an individual grant organization may change over time, meaning you often cannot go back to the same grantor for more funding once a grant ends.